Day of the Dead just around the corner, so here is a story from last year on October 29.
Costa Maya Mahahual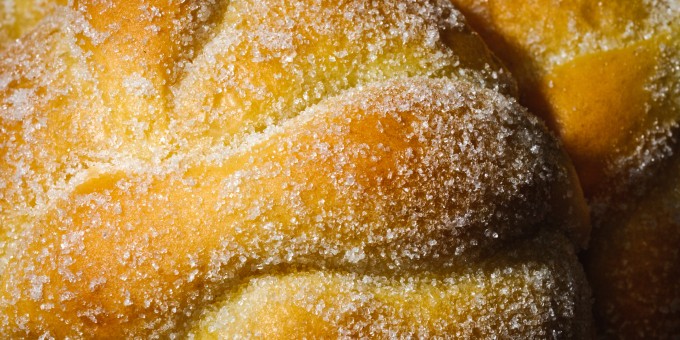 The first and second days of November mark one of the most important cultural and religious festivals on Mexico's events calendar: Day of the Dead, a festival that emphasizes remembrance of past lives and celebration of the continuity of life.  Traditionally, November 1st honors deceased children and November 2nd honors deceased adults.
An important feature of the festivities is the creation of an ofrenda – an offering – that usually manifests as an alter in Catholic homes; placing upon this photographs of the remembered dead, accompanied by a number of traditional foods and decorations, including caramelized pumpkin, small sugar skulls, and orange marigold flowers called cempaxochitl, colloquially referred to as Flor de Muerto.
Another traditional food oftentimes found on ofrendas is Pan de Muerto: literally translated, Bread of the Dead.  This bread is sold by most bakers (and all supermarkets) only in the weeks…
View original post 375 more words